Free Newsletter Templates
> School Newsletter Templates
Free Back to School Template Document
---
Free back to school newsletter template in Microsoft Word format that is super easy to customize.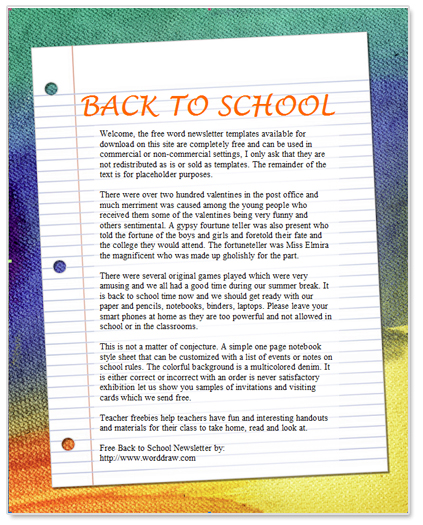 If you want a one page document that is super simple to insert your text and customize, try this design. It has a colorful background and all you need to do is just paste in your multi-paragraph document into the one text box on the page. You can select the border of the box to change formatting such as fonts or text size. The background looks like loose leaf paper.



Template Download
Size: 8.5" x 11" - standard letter paper
File Type: Microsoft Word .doc
Single page created to be used in all versions of Microsoft Word. Must be in page layout view to edit.